I never know what will be in my inbox. Almost always I awaken to several emails. Most of them come as a result of this blog, and lately most of them have to do with our adoption. I have gotten some really thought-provoking questions lately.

And I

like

those.

They make me

think

.

They make me

search

out the Bible.

They make me

inspect

my heart and motives.

Here is a portion of an email that I woke up to a few weeks back. I thought maybe some of my other readers have been curious about this as well.


I've been confused by your referring to orphans, but then it seems they have a living mother. I'm assuming there's a culture thing I have no clue about there, so I was just wondering why they need to be in an orphanage if their parents are living.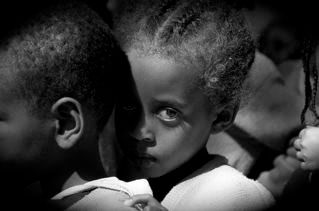 (I believe this email was referring to several of the links I have published lately to other adoptive families' sites and videos. Some of them have been able to meet their baby's birth mommy.)
First let me make this disclaimer; I am not a biblical scholar. I am not an expert in any field whatsoever.

But God is doing the biggest work in my life that He has done to date - outside of my salvation.

I am beyond passionate about his plea in James 1:27.

Now that my eyes have been opened, I take this mandate very seriously. I am ashamed for the years that I just glanced over that verse (James 1:27) in the Bible. The whole time thinking that wasn't for

me

, that wasn't

my

calling. It had nothing to do with

me

. I thought it was someone else's call,

but now I know beyond a shadow of a doubt it is mine, and it is yours - if you are a true believer.

Not adoption - necessarily - don't misunderstand me.

But ALL believers have been called to carry out and respond to James 1:27

. As of late, I have studied that verse inside and out, as well as other passages that have to do with orphans. (I do understand that James 1:27 is more than about orphans, and I am equally as concerned about widows and

keeping oneself unstained from the world

. I have much, much more to say on all of that at a later time.) The following is what I have learned about orphans from God's perspective.
From my understanding of the Bible, the Bible defines an orphan in its most simplistic form as "fatherless".
Strong's Concordance suggests
bereaved, fatherless, and comfortless
as ideas inherent in the word "orphans" or "fatherless."
So if an orphan is "fatherless", what does the Bible say about them....and our role with them?
Here are some passages that talks of the "fatherless". I am sure I missed a few.
Hosea 14:3
Asshur shall not save us; we will not ride upon horses: neither will we say any more to the work of our hands, Ye are our gods: for in thee the fatherless findeth mercy.

Psalm 68:5
Father of the fatherless
and protector of widows is God in his holy habitation.
Psalm 10:14
But you do see, for you note mischief and vexation, that you may take it into your hands; to you the helpless commits himself;
you have been the helper of the fatherless.

Deuteronomy 10:18
He executes

justice for the fatherless

and the widow, and loves the sojourner, giving him food and clothing.
Psalm 10:18
to do justice to the fatherless

and the oppressed, so that man who is of the earth may strike terror no more.
Exodus 22:24
and my wrath will burn, and I will kill you with the sword, and your wives shall become widows
and your children fatherless.
Isaiah 10:1-3
Woe to those who decree iniquitous decrees,
and the writers who keep writing oppression,
to turn aside the needy from justice
and to rob the poor of my people of their right,
that widows may be their spoil,
and that

they may make the fatherless their prey!
What will you do on the day of punishment,
in the ruin that will come from afar?
To whom will you flee for help,
and where will you leave your wealth?



Malachi 3:5

Then I will draw near to you for judgment. I will be
a swift witness against the sorcerers, against the adulterers, against those who swear falsely, against those
who oppress the hired worker in his wages,
the widow and

the fatherless

, against those who thrust aside the sojourner, and do not fear me, says the LORD of hosts.
Jeremiah 5:28-29
they have grown fat and sleek.
They know no bounds in deeds of evil;
they judge not with justice
the cause of the fatherless

, to make it prosper,
and they do not defend the rights of the needy.
Shall I not punish them for these things?
declares the LORD,
and shall I not avenge myself
on a nation such as this?"
James 1:27

Religion that God our Father accepts as pure and faultless is this: to

look after orphans

and widows in their distress and to keep oneself from being polluted by the world.
Deuteronomy 14:29
And the Levite, because
he has no portion or inheritance with you, and the sojourner,

the fatherless

, and the widow, who are within your towns, shall come and eat and be filled, that
the LORD your God may bless you in all the work of your hands that you do.
Psalm 82:3
Give justice to the weak and the fatherless

; maintain the right of the afflicted and the destitute.

Deuteronomy 24:17
You shall not pervert the justice due to the sojourner or to the fatherless

,
or take a widow's garment in pledge.
Proverbs 23:10
Do not move an ancient landmark

or enter the fields of the fatherless,
Exodus 22:22
You shall not mistreat any widow or

fatherless child.
Zechariah 7:10

do not oppress the widow,

the fatherless

, the sojourner,
or the poor, and
let none of you devise evil against another in your heart.
Jeremiah 22:3

do not oppress the widow,

the fatherless

, the sojourner,
or the poor, and
let none of you devise evil against another in your heart.
Job 29:12-13

because I
delivered the poor who cried for help,
and the fatherless who had none to help him

.
The blessing of him who was
about to perish came upon me,
and I caused
the widow's heart to sing for joy.
Job 6:27
You would even
cast lots

over the fatherless,
and bargain over your friend.
Ezekiel 22:7

Father and mother
are treated with contempt in you; the sojourner
suffers extortion in your midst;

the fatherless and the widow are wronged in you.
Job 24:3 They drive away the donkey of the fatherless;
they
take the widow's ox for a pledge.

Psalm 94:6

They kill the widow and the sojourner,

and murder the fatherless;
Isaiah 1:23

Your princes are rebels
and companions of thieves.
Everyone
loves a bribe
and runs after gifts.
They do not bring justice to the fatherless

,
and the widow's cause does not come to them.
Deuteronomy 27:19

Cursed be anyone who perverts the justice due to the sojourner, t

he fatherless

, and the widow. And all the people shall say, 'Amen.
Lamentations 5:3

We have become orphans, fatherless

;
our mothers are like widows.
Psalm 10:14
sums up God's feeling on the fatherless to me.
But you, O God, do see trouble and grief; you consider it to take it in hand. The victim commits himself to you; you are the helper of the fatherless.

It seems as though the quality of one's devotion to God is measured by how one treats the widow and the orphan.

After researching what an orphan is, according to the Bible, and then many verses that talked about them, I came to two conclusions that I believe we as believers are commanded to obey when it comes to these "fatherless":
1 We are to be extremely careful that we do not mistreat them.
2 We are to find opportunities to help them.
How that plays out in your life may look and feel very different than how it plays out in mine, but that does

not

excuse either one of us to ignore what God has put before us. I believe this

must

play a role somehow and in someway in every single believer's life.
(Let me clearly state that I do not believe that God loves the orphans in Ethiopia best.

I

have simply lost

my

heart in Ethiopia.)
I have so much more to put into this post. I have statistics from Ethiopia about the women that are giving birth to these babies in the orphanages. It makes my stomach turn, but this has gotten too long as it is and I fear that I have lost most of you.
I really, really pray and hope that you can see my heart here. I believe my heart is just a

very

mild reflection of God's.

I truly believe God's heart is for orphans.

I don't write all of this to be judgmental. I am only beginning to skim the surface when it comes to understanding my role in all of this myself. I just wish someone would have written to me or shared with me about this years ago. So I am hoping someone who reads this will be in that same boat.
I think God has big plans for this blog and for my newly found vigor to advocate for His orphans.I am believing that until I am persuaded else wise.
In that same email I referenced above, I was also encouraged to share

real

needs of orphans that I have learned about. I attempted to share a very real need for formula right here yesterday. My husband has been working very, very hard to secure some exciting things on that front.
He was on the phone until after 11 last night, and neither of us could sleep as we were so giddy with excitement. Boy has our world, our perspective changed. I feel like such a different person!
I have been praying over what else

I

can do about that need with the formula.
How about

you

?
(If you have any questions about orphan care, James 1:27, adoption or the likes. Please feel free to email me. I will either email you back or publish my answer in a post - or both!)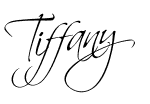 Subscribe in a reader