This is specifically for all my AWAA yahoo group friends and anyone else in the middle of adopting.
This was shared with me this weekend via a private message on facebook. (If you read here, thank you Johanna!!) I watched it with tears streaming down my cheeks. I don't share this hoping for our own "big donor", because that might not be a part of our story. I share this having faith that the same God that worked this miracle for this family will do a mighty work in my family and in your family for being obedient to Him.
He
will be the one to bring all of the finances together in order to bring our children into our forever home, and
He will ultimately be the one glorified.
Be encouraged friends.
As for me I am poor and needy,
but the LORD is thinking about me right now.
You are my helper and my savior.
Do not delay, O my God.

Psalm 40:17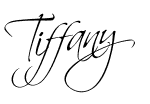 Subscribe in a reader