By now you know how passionate we have become regarding orphans and the ministry of adoption. By now you may be weary of post after post that articulates my thoughts on the above, but you have stuck with me. Stick with me today.
I feel very strongly that I am writing this post to one of YOU.
I am not sure who you are, or where you are - maybe you are a friend in real life, maybe this is your first time here, but I am praying that
today
would be the day God pricks
your
heart. He has laid you on my heart. I feel responsible to act on what I know now to be true.
For us our journey started with a little girl named Lucy Lane who was adopted from Ethiopia. We watched her gotchya video which I shared
here
, and our hearts were stirred.
We will never be the same because of that little girl.
I never want to go back to the way we were. Eyes tightly closed to the reality around us.
Today I am going to share a video of this same little girl one year later at home with her forever family. Her life has changed, and her family's life has changed.
Lucy Lane Gotcha Day - One Year Later from kristi johnson on Vimeo.
Please take the time to watch it - you will notice our family in the video towards the end. There have been 75 plus families that have been called to the ministry of adoption because of Lucy Lane's story.
It only takes one to save one. If only 7% of Christians would adopt there would be no more orphans in the world!
I know not everyone is called to adopt, but in my heart I feel God is calling many more than are listening.
Is HE calling YOU?
It is scary. It is sometimes controversial. It is costly.
But I promise you that if you know He is calling you to this, and you step out in faith, He will provide! And the journey, my friends, is beautiful. It would be a shame to miss out.
What if there is a little Ethiopian child that needs you?

What if there is an orphan somewhere waiting for you?

This isn't a guilt-trip. Some will feel nothing from this, but for the sake of the one that has been wavering or that has maybe been convicted for the first time today....
this post is for YOU.
(If you want to interact privately with me about this, feel free to email me at amomentcherished(at)gmail(dot)com)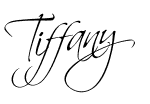 Subscribe in a reader