She sneaked into our room in the still darkness. A wet trail upon her cheeks from her hot tears. The little girl in her nightie trembled with fear.
Daddy,
she cried,
I am scared of the storm.
He took her in his arms, cradled her face, kissed away her tears and held her as the lightning flashed and thunder boomed around them.
He told his frightened daughter how she was safe, how there was purpose in the storm, how he would protect her. She snuggled deep into his embrace and closed her eyes, her breathing slowed, her tears ceased, and her fears dissipated.
Even though the storm continued to rage, she knew she was safe in her daddy's arms.
And friends, isn't that true for us, as children of God - our Daddy in Heaven? Even though the storms of life persist, tucked into the arms of our Father - we are
safe
.
He who dwells in the shelter of the Most High will abide in the shadow of the Almighty.
Psalm 91:1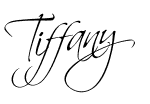 Subscribe in a reader