I had another post scheduled for today, but then I watched this youtube video this morning. God laid it on my heart that I
have
to share this instead.
God keeps bringing this message to our family in various ways. It is part of what made us soft towards
adoption
. This way of living for Jesus Christ - living radically is scary and hard. But I think it is
righ
t.
What would happen if, we as Christians, actually
lived
radically?
What would our churches look like?
I think God is trying to do something radical in my family right now.
I keeping thinking God may have more in store for us besides adoption.
What do
you
think?
(I have not listened to this series yet, but I plan to
very
soon.
Here
is a link for the whole radical series.)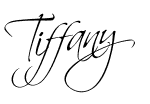 Subscribe in a reader