I look at these photos, which I was adamant about capturing before Jim flew to Ethiopia, and all I can think about is that verse Matthew 6:20 Store your treasures in heaven, where moths and rust cannot destroy, and thieves do not break in and steal.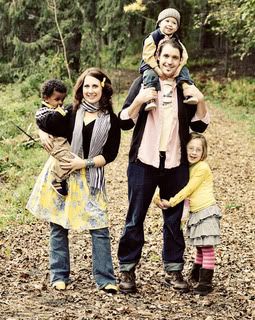 We had not taken the time to still long enough to really freeze a portrait of our family these past six months. We have had one or two snapshots, but this photo was intentional and it just screams to me what God has done for us. It is far crazier to do "self" portraits with three kiddos, but we laughed and made it through with a few shots that I will cherish for the rest of my life. They remind me of why it is worth it all just to say
yes
to God and then to follow that yes - no matter where it takes me.
I am a slow learner, but these photos are a good reminder that it is all worth it - storing up treasures in heaven, letting earthly treasures fade.