Continuing on in my apple recipes this week - here is a reprint of our favorite apple crisp recipe. I am picky about my apple crisp, and I really think this is the BEST apple crisp recipe ever. Yes, it is sweet and totally, completely unhealthy, but you only have it one time of year!
Right
???
Ingredients:
1 cup unbleached or all purpose flour
3/4 cup rolled oats (I always use old fashion)
1 cup packed brown sugar
1 teaspoon ground cinnamon
1/2 cup butter, softened
4 cups chopped peeled apples
1 cup sugar
2 tablespoons cornstarch
1 cup water
1 teaspoon vanilla extract
Vanilla ice cream, optional
Directions:
In a bowl, combine first four ingredients. Cut in butter until crumbly. Press half into a greased 2-1/2-qt. baking dish or a 9-in. square baking pan. Cover with apples. In a saucepan, combine sugar, cornstarch, water and vanilla; cook and stir until thick and clear. Pour over apples. Sprinkle with remaining crumb mixture. Bake at 350° for about 1 hour or until the apples are tender. Serve warm, with ice cream if desired. Yield: 8 servings.
This recipe was originally a Taste of Home recipe. Click
here
for the printable recipe.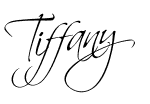 Subscribe in a reader