Since accepting our referral, I've been walking around with a brave face, a smile... hopeful.
I had so much hope in my heart that God was going to bring Jamesy home in December - even by his first birthday. I was believing this.
Many of the families adopting from Ethiopia through our agency set aside time last night to pray for movement in Ethiopia - for court dates, for referrals, for embassy dates, for health of our children, etc.,etc. Even AWAA staff joined in.
Jim and I bowed our heads to our God and poured out our hearts on behalf of Jamesy, our family, and other families in this process. Today God answered in huge, huge ways....
but He didn't answer for us.
We read message after message off of our yahoo group of families rejoicing in receiving court dates - LOTS and LOTS of families. And we read of a few families that received their "on deck" email telling them their referral was imminent. Our hearts are rejoicing with these families - they really are.
But my heart is also breaking into a million tiny pieces.
The court dates that were issued were much later than any of us expected....middle and end of
December
.
We talked to AWAA to be sure we did not indeed get a court date, and it was confirmed. We did
not.
It's hard to speculate on these things. Timing with International adoption is never certain. But it appears that we will not even lay eyes on our son until
next year
. Now my prayers are changing to please let us bring him home by....
February
?!?!
Shedding lots of tears for a boy who doesn't even know me.
And do you know what? THIS STINKS. This is not my way -
not
,
not, not
my timing.
I'm not strong enough for this.
But He is.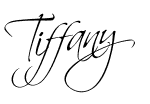 Subscribe in a reader