Oh sweet boy of mine. I look at the calendar and see the days falling away, and still you are not here. Another milestone has passed. I notice how you are a month closer to being a year old. I have missed so many firsts - almost one year of firsts. My heart's desire is to not miss your first birthday. Only God will be able to accomplish that. I beg Him to do so, but at the same time I understand His ways are not my ways. I trust that He is planning the perfect time for your homecoming. I know He is, but I am still eager for it to fit my desires and for the phone to ring announcing the time we can go meet you. It's hard to surrender those desires, but I am trying.
Across the ocean in your world, which I have never seen, it is night time. Are you sleeping? Did someone tuck you in? Do you know that you are loved by a daddy and mommy and two sweet siblings? Has anyone whispered our love to you? We are already a family, but I cannot wait for the moment that you are snug in my arms and I can kiss your sweet cheeks. I cannot wait for the moment when you finally
know
that we are yours forever and you are ours, and that God created you as a perfect fit for our family.
I find myself distracted by your photographs during the day. They are magnetic drawing me into the wonder that is you. I have you memorized, your cute little ears, your big round eyes, your sweet nose and perfect lips, and yet I don't know you. I don't know the sound of your laugh, the feel of your skin, the smell of your hair. I've traced your face with my fingers countless times. You stole my heart the moment I laid eyes on you. It's as if you always belonged here - with us. I have to work hard to be most productive with my days, because you keep stealing my daydreams, you and that beautiful smile. I miss you before I've met you.
You have my heart in the palm of your hand, across the ocean, a world away. But since you are not here with me, I wipe the tears away, and we continue to worship God in this wait. You are worth this wait.
I love you, my sweet little man.
Love, Mommy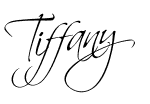 Subscribe in a reader