The way Jim and I have chosen to discipline in our home is
to discipline heart behaviors rather than just the offenses that are a result of the heart behavior
. We try to make Cadi see the heart issue for herself by asking probing questions. I am not going to pretend that we are perfect and follow through perfectly every time, but we really strive for consistency and have found good results thus far in our home.
I am writing this to share with you a really great (and inexpensive!!) resource for targeting the heart of children. It is a little pamphlet by Ginger Plowman called
Wise Words for Moms
.
I am going to explain how this works out practically in case this concept is new to some. Here is my disclaimer, though. I am going to use an actual incident that we have encountered and corrected in Cadi. I would normally
never
do this.
I am under the strong belief that correction and discipline is a private and intimate experience we have with our children.
I do not want to exploit that or my child. I am proceeding cautiously and hope to portray this scenario with dignity. I believe the Bible wants me to exhort my children, but for this purpose I will share - cautiously.
Scenario: Cadi does not pick up her toy room after being asked.
Correction: Rather than focusing on Cadi's action - not cleaning up the toy room, we focus on her heart behavior -
defeat
or
giving up
. We would ask her some heart questions such as
What if Jesus had given up and not died on the cross?
or
What should you do when tempted to give up?
Then we would share truth from the Bible 2 Thessalonians 3:13
Do not give up and do not rely on your own strength.
We would talk to her about getting rid of (putting off) this action of giving up and instead using (putting on)
perseverance
(something we have really focused on in our home). Finally we would pray with Cadi that God would give her the strength to persevere - even when it's hard and we might share some encouraging verses with her at this time.
What this pamphlet does is give topics, heart questions, verses of reproof, verses of encouragement and additional verses. It is such a wonderful tool. This weekend while traveling to my sister's home for her yard sale I am taking it with us to memorize some of these verses while we travel. I have trouble always remembering them when I am in the midst of correction.
How does your family handle disobedience?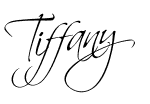 Subscribe in a reader