As a newly wed, desperately trying to acclimate myself to the mysterious – in my mind - roles of homemaker and wife, I would shudder at the mere mention of hospitality.
For my introverted and mostly private personality the thought of opening my home to others was not appealing.
It has taken me several years feeling my way through these roles to learn what hospitality is
not
.
Hospitality is
not
showing off a perfectly kept home. . . .
To find out what else hospitality is
not
, and to learn what it
is
join me today (for my first time ever!!) over at
Raising homemakers
.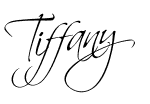 Subscribe in a reader