I have officially been a pastor's wife for going on four months now. I am feeling my way through this new role in my life added to my other roles of wife, mommy, and homemaker. I am learning and growing everyday, and God's grace and patience is ever present.
One thing that has not changed is that I continue to be my husband's help meet, my husband's biggest supporter - his number one fan. I think that is vital in his role as a Pastor and my role as his wife. But you know what? This was vital
before
I became a pastor's wife - it is vital for
every
wife living out her biblical mandate.
It is not good that the man should be alone; I will make him an help meet for him.
Genesis 2:18
I am learning that I have to really guard our family time. It was something I practiced in our last ministry, but it has become just as vital in this new ministry. I try to protect Mondays - that is our family day. We have never had a specific family day before. At camp things always came up at the last minute, and we could never be guaranteed any plans. It is so wonderful knowing that we will always have Mondays together.
So I wrap my arms around Mondays and guard that time as a family.
My ministry may not be what others deem the picture of a perfect pastor's wife. I try to be okay with that.
Right now I do not have a specific ministry in the church, because, even though I am now the wife of a pastor, my primary ministry has not changed - I am a wife to my husband, a mommy to my children, and keeper of my home.
Those are three very BIG ministries, and if I want to do them well and biblically, and I
do,
then those are the ministries I must focus on in this phase of my life. Down the road when my children are older, God will open up doors for me to serve in more tangible ways. The wonderful thing is that for the most part, this is completely understood and accepted by our church family. There was so much pressure in our camp ministry - and I am the first to admit probably
mostly
internal - for me to get more and more involved with the ministry. I lived with so much guilt. Guilt that I could not put my best into anything - not into camp and not into Jim, my children, and my home. It weighed on my heart heavily. It is such a blessing to not feel this anymore - to be able to breathe and enjoy this precious time.
This
ministry is what I was created for at this time in my life, and I am so fulfilled.
God is really working in my heart in the area of hospitality. I will be writing a whole series on this for
Raising Homemakers
, so I will not go into detail now. I will let you wait and read it there. I think this is the biggest area of our life that is changing with Jim in the pastorate. It has been exciting and a little intimidating for me!
So what does a pastor's wife look like?
She does not look much different from any other wife striving to live out her roles in a God-honoring way.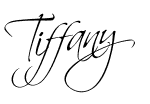 Subscribe in a reader