I am just jumping on here really quickly to solicit prayers for our yard sale. We are really close to being set up - with plenty of room to spare thanks to my best friend, Bethany and my mom! Whew. What a day!
The weather forecast has changed to rain now - starting at midnight. Please, please pray that it doesn't rain.
Also I hesitated to write this, but I am going to, because I am believing that God is BIG and good and loves adoption. We have set a goal of $2000 for our yard sale. Yes, that is a huge goal, but it is the remainder of what we need to be able to start our home study. Will you please pray with us?
Ultimately I am praying that God is glorified through this sale, that people see Jesus in us, and that we spread adoption awareness.
I will try to jump on here tomorrow night with an update!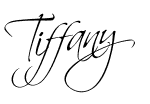 Subscribe in a reader