I've been thinking a lot lately about the
other
woman.
The other woman, being the one who is blessed to carry my child. In an effort to sort through these thoughts that have been consuming me, I thought I would write this post, as if I was writing to
her
.
I
have thought about you a lot lately. I've thought of you while I am here at home caring for my two blessings and my husband. I have wondered about you. Wondered if you have anyone you are caring for right now. Are you alone? Are you lonely?
Who are you?
Have you walked this road before, or are you like me and this is all new? Are you old, or are you young - merely a child yourself?
I realize because of the timing of these things, that

your baby - our baby - may not even be growing inside of you yet.

That is strange to think about. But if the baby is already there, I wonder what you are thinking. What are you feeling? Do you know how this story ends? Do you already know that you will be giving your sweet child away?

What kind of tragedy must you go through for me to end up with such a big blessing?
I have imagined all kinds of situations and cried over your pain.
I've been praying for you. I know that without you, this wouldn't work. I am thankful and humbled and heartbroken for you. I've been praying for your salvation, too.
Earnestly praying.
Do you know my Jesus?
Do you know the One who died for you; Who cherishes you? I want to able to spend eternity with you- the woman who carried my child.

I want to be able to tell you stories and memories and thank you face to face.

I pray for your safety, for your health, for your peace and comfort.
As excited as we are, it doesn't seem quite right at all you have to miss out on and give up. This isn't how God wanted your story to go, and I know that. My heart hurts for all that has been stolen from you and your child. I know God has a sovereign plan, and I know that He predestined for me to be your child's mommy. But I am still sad at how it has to happen. I feel so indebted to you. The only way I can even begin to repay you is to protect, cherish, and love this little life with my own life.

And I will. I promise you,

I will

.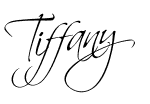 Subscribe in a reader