I am just not going to have the energy to create a post for Momentous Monday, so we will take a break this week. But we will resume next week.
I will be featured at
gather inspirit
tomorrow, if you are interested in reading my "blogimony".
Thanks for all your prayers. I am exhausted but eager for tomorrow.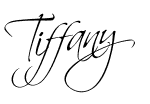 Subscribe in a reader