**Edit: The Mcklinky is now working!! Sorry for the inconvenience!**
Momentous Monday is a chance for us to reflect back on the last week and take notice of the momentous moments that are all around us. Want to know more? Click
here
.
Here is mine....
I
hadn't
noticed before.
I
hadn't
been looking.
Instead
I had been
hurrying
and
busy
with breakfast clean up and the beginnings of a new day.
But I finally took notice, of something that had no doubt been happening for awhile now.
I noticed a moment where two precious little children pressed their sweet faces to our front window, waving, blowing kisses, and yelling "bye Daddy", until Daddy's vehicle was long out of sight. Their declaration of love so pure and real and enthusiastic.
They were so anxious not to miss a moment of Daddy's departure, and they were already so eager for his return.
And it struck me how our Daddy in heaven should look down on his children and see the same thing. Our noses pressed to the window pane, blowing Him kisses, eagerly awaiting His return.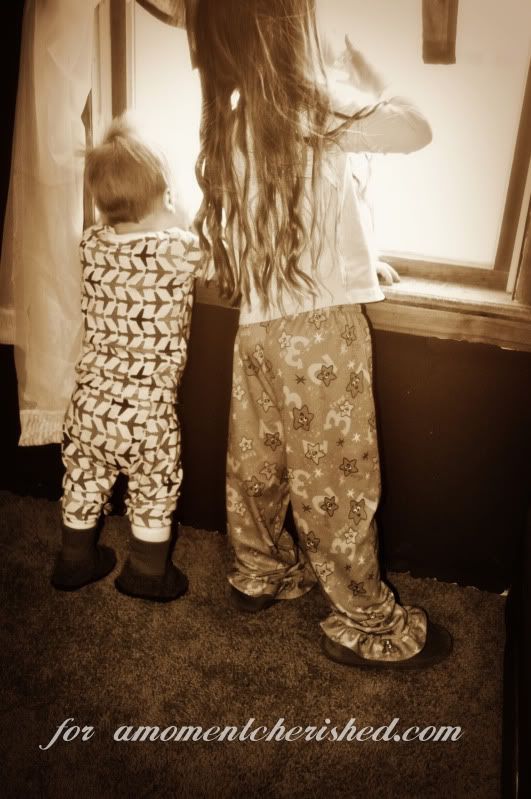 And in that moment I was convicted. And once again the vehicle of that conviction came by way of my children.
Please feel free to link up your Momentous Monday post!