Some days - Saturdays in particular, when Jim is away and the house is clean I take out my camera and play.
The photos are not technical.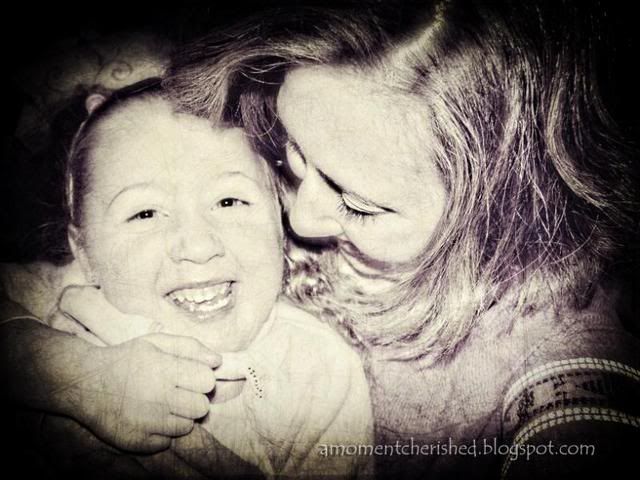 The lighting is not "right".
There was no thought of composition.
But to Mommy, they are beautiful,
priceless,
and cherished.
Looking through my lens, I am able to study and marvel over my childrens' details -
their hair,
their eyes,
the curve of their cheeks - and how they resemble their Daddy and I.
And in the process of being silly for the camera, for each other, I have created.
Created a memory, and now it is captured to cherish.
I love that.
What simple ways do you make and cherish memories with your children?