There is something so sweet about working side-by-side in my kitchen with my daughter. What started out, admittedly, as more damage-control than anything, has developed into this beautiful harmonious "kitchen dance" between the two of us. I seldom bake by myself anymore, and I really do prefer to have her little body next to mine
mimicking
learning
growing. . . .
doing our "kitchen dance". She is the true
Cadence in my kitchen.
The steps keep evolving as she grows, but for this moment they look something like this:
I measure the flour.
She dumps it in the bowl.
I set out the ingredients.
She counts the measurements.
I give her an egg.
She cracks it. (She is seriously an
expert
at cracking eggs.)
I pour.
She stirs.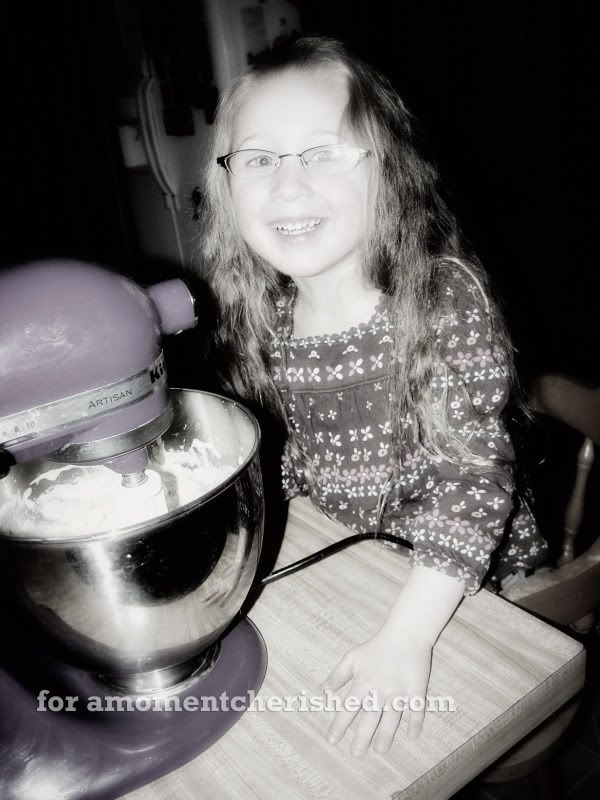 I love the rhythm we have fallen into. I love the memories we are making. I love the sweet treats that I am teaching her to bake for the ones she loves.
Like this one.
Banana Bunt Cake.
I love feeding my family healthy, nutritious foods, but I also enjoy balancing that with a few sweet baked goods. This is one of them. To get my recipe click
here
.
When we first started our "kitchen dance" it was clumsy, messy, and we were both unsure. Back then my two year old partner was just as eager to please as she is now, but the eagerness displayed itself more in ways like flour spilled on the floor, the chocolate chip bag dumped on the counter, or egg shells stirred into our batter. I wasn't a good teacher at first. I had to grow into my patience and my graciousness with this sweet little wannabe sous chef. But looking back, it was so worth it, to take the time, to allow her to learn the basic steps of our "kitchen dance". Not even a clean kitchen floor can replace those first sloppy moments working side- by- side together.
She is already practicing the steps on her own - just waiting for the day when she will lead and be the
Cadence in her kitchen
.
But for now I will cling to
her
apron strings a bit longer. Neither of us have mastered the steps to our final "kitchen dance", and thankfully we have time ahead of us.
(These photos are a few weeks old. There is no baking going on in our home today, as we all have the stomach bug. Praying we are at the end of it!)